Littlestown Borough Community Park Project
Littlestown Borough Community Park Project
T

he Borough of Littlestown is proud to share that we received a DCNR Grant in the amount of $497,000.00 for the Park Project. Please see grant award below..
We will update this page as we continue to go through the process of overhauling the park.
Grant Award
On behalf of Governor Tom Wolf, I am writing to congratulate you on a grant award in the amount of $497,000 from the Community Conservation Partnerships Program administered by the Department of Conservation and Natural Resources (DCNR).
Estimated Budget: Phase 1
Littlestown Borough Community Park Master Site Plan
Planning Level Cost Estimate - Revision 1
Estimated Budget: Phase 2
Littlestown Borough Community Park Master Site Plan
Planning Level Cost Estimate - Phase 2 Improvements
Master Plan Phase 1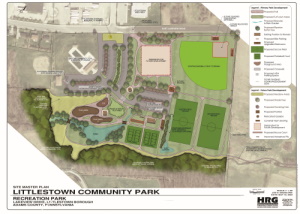 Master Plan Phase 2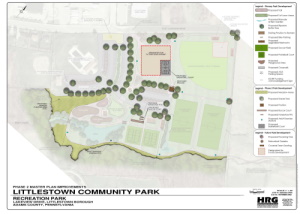 DCNR Grant Agreement
Next Step: to begin January 2023